Tekno Kroma specializes in coil coating and delivers solutions through the painting, lamination, rotogravure, double sheet lamination, protective film lamination and lubrication to aid printing processes; in addition to having a complete cutting center and ample storage capacity for raw materials and finished products.
High technology widespread throughout the world, coil coating is a continuous painting process, fully automated, for the application of coatings and finishes on metal coils, even before its transformation into a final product. Such technology, provides numerous advantages compared to conventional painting systems, mainly with regard to the adhesion and uniformity of the applied layers, protection against bad weather; as well as attributes such as unmatched color and brightness.
CLICK ON THE buttonS BELOW AND SEE MORE: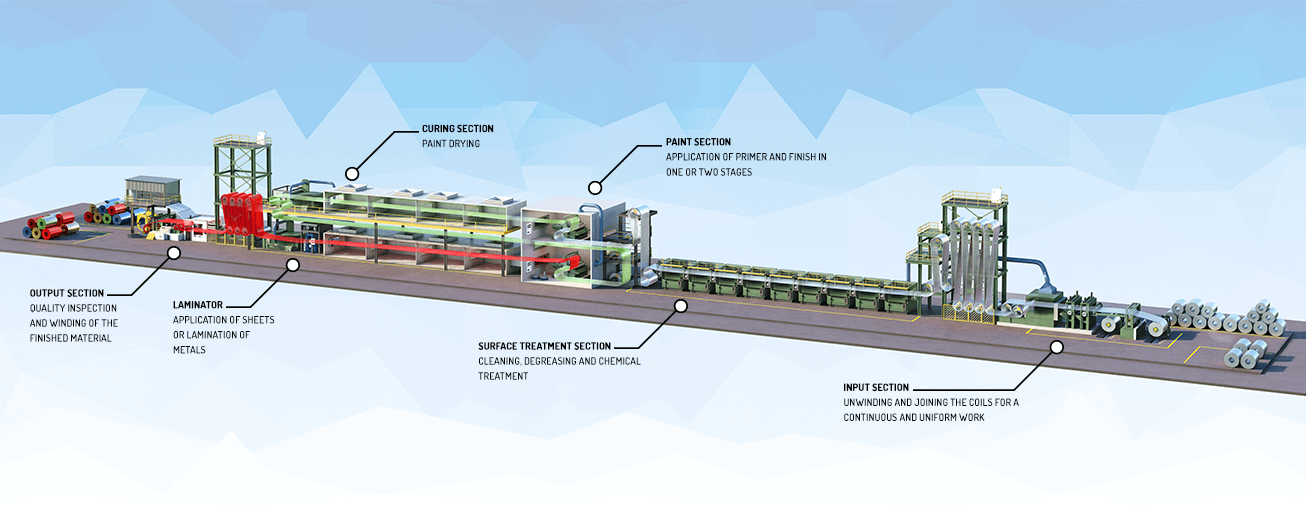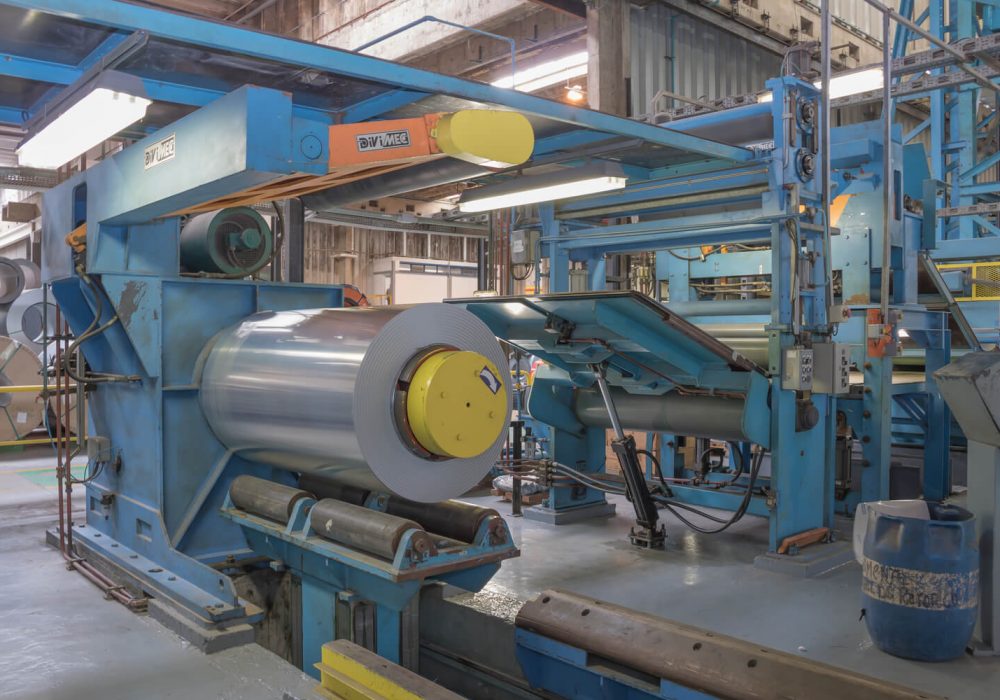 SURFACE TREATMENT SECTION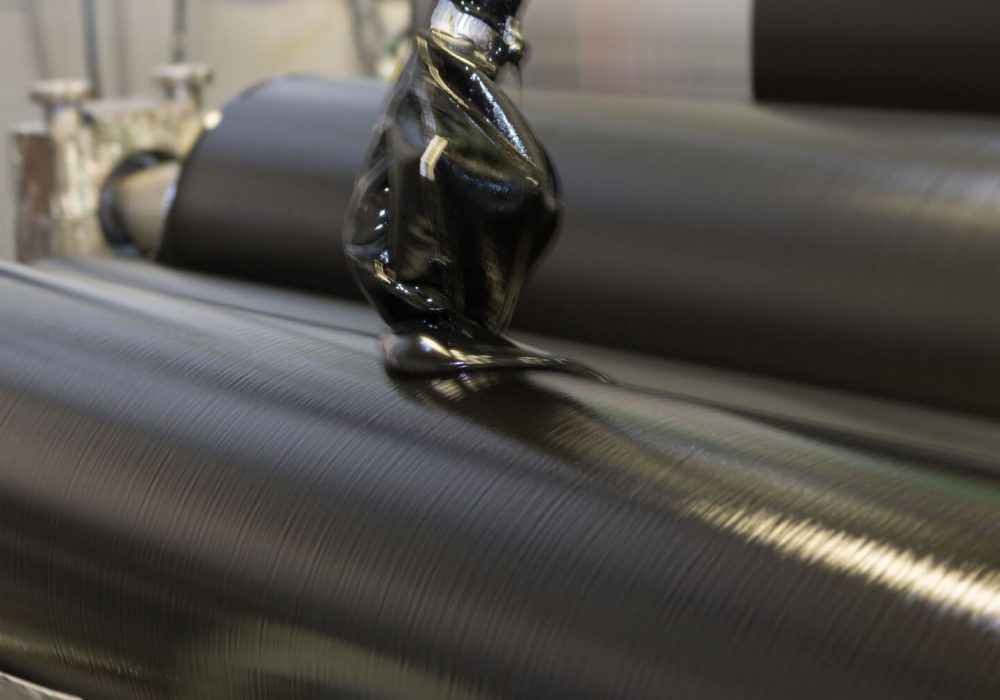 COIL COATING PROCESSES
Painting and Coating
Process that uses liquid paint directly on the chemically treated metal, promoting the desired performance for each final application. This process supports the application of technical fluids such as adhesives, rubbers, insulating varnishes, PTFE; and also several types of resins such as polyesters, super polyester, epoxy, PVDF, FEVE, among others.
Lamination
The lamination process consists of applying permanent, high performance films on the metal, such as PVC, PET, BOPP and many others. These films can be transparent, pigmented or even decorated for the most different uses or functions. It is through lamination that the material composition (double plate) is carried out, as well as the application of the traditional removable protective film to preserve the materials during the subsequent forming processes.
Decorative Printing
Through the rotogravure process, Tekno Kroma has managed to combine the tradition and high technology of its pre-painted product with the printing of decorative finishes, with excellent definition and appearance. This solution has wood finishes, Corten steel, fair-faced concrete and burnt cement; and was developed to meet a growing market demand, which seeks innovative materials and which bring greater value to the final product.
Productive capacity
Having 3 painting lines installed in an industrial area with more than 16,000 m², Tekno Kroma is able to deliver different solutions in pre-painted metals within the following specifications:
(Click and hold the image to zoom.)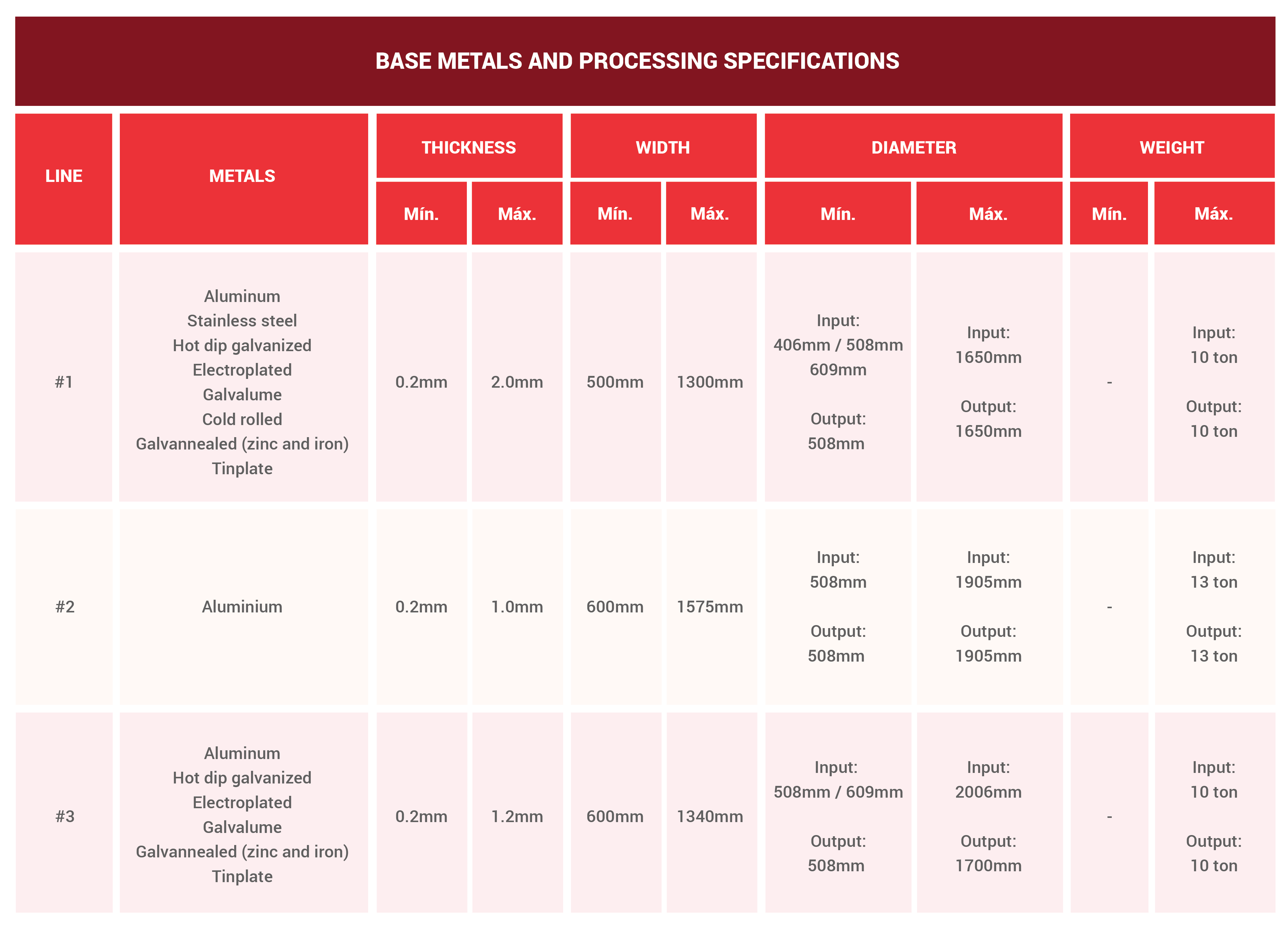 (Click and hold the image to zoom.)
37.2 TONS
of pre-painted per hour
893 TONS
of pre-painted per day
6.250 TONS
of pre-painted per week
25.000 TONS
of pre-painted per month
300.000 TONS
of pre-painted per year
SERVICE CENTER

Tekno Kroma offers specialized cutting and drilling services that can further increase the productivity gains of its customers. The metals can be finished in transversal and longitudinal cuts, strips, sheets or blanks in order to meet and streamline the most diverse production processes.
Consult us to develop together the ideal solution for your business.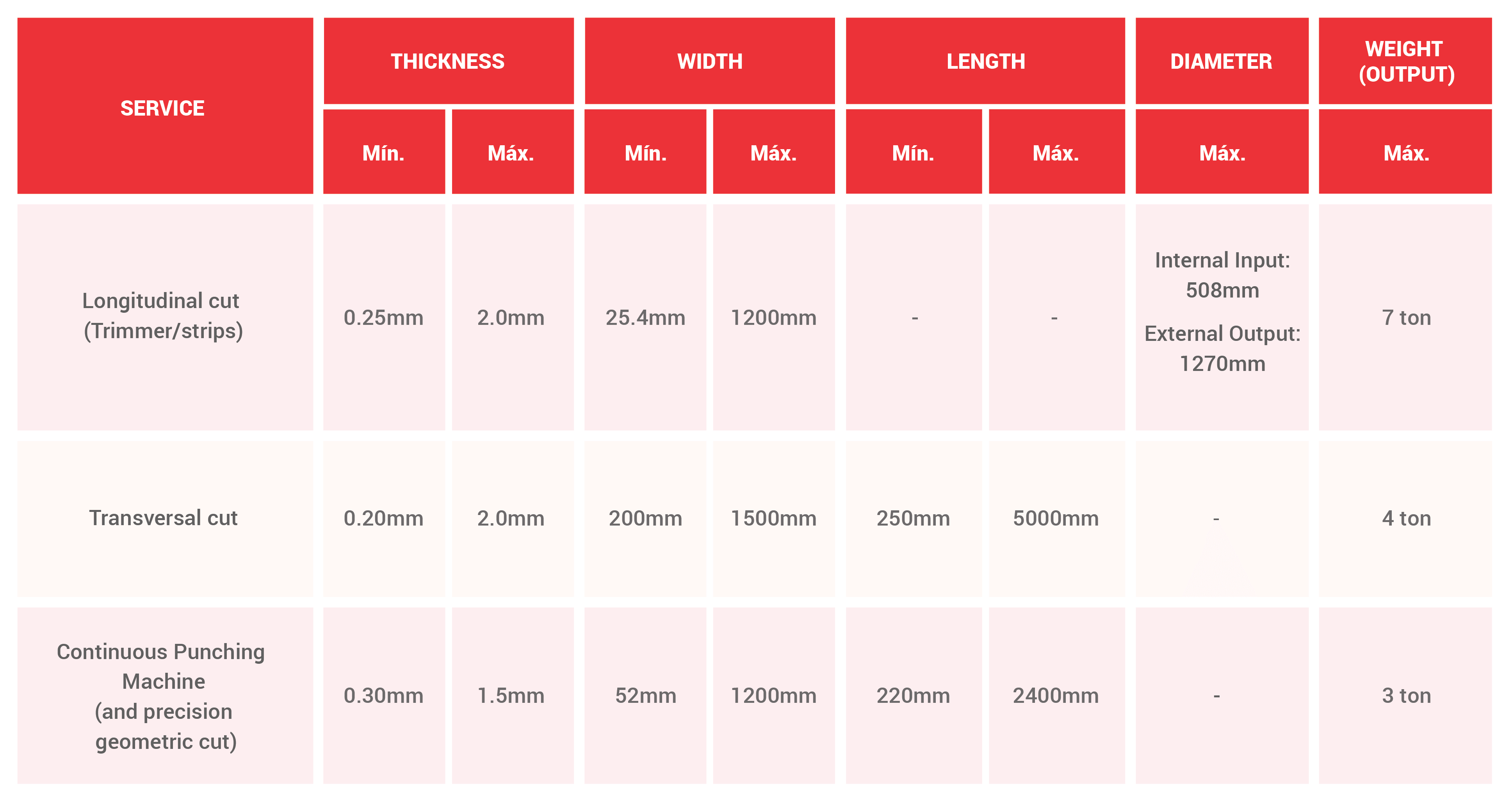 (Click and hold the image to zoom.)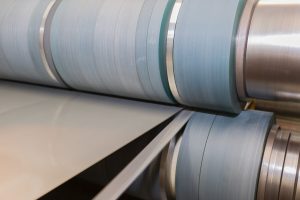 Longitudinal cut
(trimmer/strips)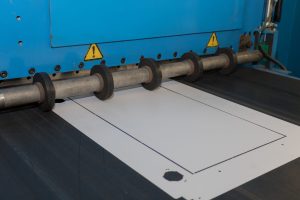 Continuous Punching Machine
(and precision geometric cut)
Cross section
(plates/blanks)
Supply Chain

Prepared to meet the demands and logistics and storage needs of its customers, Tekno Kroma works with the SAP system to streamline the control and traceability of documents and materials, in addition to its own fleet for just-in-time deliveries of its pre-painted material.
It also provides ample space for the storage of raw material and finished coils, with a capacity of 15,000 tons, and offers customized solutions to meet the demands of industries in the most varied segments.
Consult our solutions and enjoy the main benefits of this modality for your business:
Key benefits:
Reduced working capital requirements
Stock Reduction
Reduced area of storage required
Reduced inventories
Just-in-time deliveries
Greater economic viability
Structural requirements elimination