One of the main segments to which Tekno Kroma has been supplying raw material since the early 1980s, where the quality of finish and productivity gain, inherent to the pre-painted product, are the great differentials for success in this segment, composing the most varied parts of the Appliances products.
We guarantee, through continuous pre-painting, uniformity and standardization in the finishing of the material, in addition to the application of protective and decorative films.
FINAL PRODUCT
Refrigerators, stoves, electric ovens, microwave ovens, dishwashers, washing machines and clothes dryers, water purifiers, air conditioners, among others.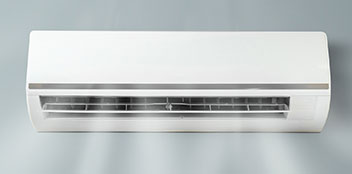 PERFORMANCE
High resistance to corrosion
High resistance to heat and humidity
High resistance to chemical agents (cleaning products, seasoning products, etc.)
SOLUTIONS APPLIED TO THE PRODUCT
KROMA CRINKLE NEUTRAL
Standard Line
KROMA HIGH GLOSS
Premium Line
KROMA WOOD
Decorative Line
KROMA DECOR
Decorative Line
KROMA NON-STICK
Technical Line