Committed to the highest worldwide quality standards, Tekno Kroma has as its main pillar the development and supply of products and services that satisfy the requirements applicable to each of its customers, seeking to update and continuously improve its processes, quality management and environment. Everything so that you can deliver excellent results, as well as share knowledge with high level companies in the international market.
For Tekno Kroma , quality goes beyond delivering the best to its customers. Quality means understanding the need for each project and delivering a complete solution that meets exactly what it needs. Therefore, our great differential is to have a Research & Development team specialized in pre-painted coatings and available to create the ideal product.
SEARCH
Investing in Research & Development is Tekno Kroma's strategic priority and providing innovative solutions that meet the needs of the market, whether with technological and/or environmental appeal, is our goal. Throughout our trajectory in the market we were responsible for the development of solutions that added and brought important results for us and our customers, such as: PVDF resin-based coatings, water-based coatings, laminating of PVC, PET, PE films, metal+metal laminating, rubber coatings, among others.
Tekno Kroma's R&D team has qualified and updated professionals who work in constant search for new solutions; in addition to laboratories dedicated exclusively to the development of projects, and constant revalidation of the quality of its products and services.
Tekno Kroma is a specialist in coil coating and is prepared to meet any challenge in metal coating. Bring your project!
CERTIFICATIONS AND ASSOCIATIONS
Tekno Kroma has a quality management system certified by BRTUV in accordance with the ISO 9001:2015 standard, validating each of the stages of the production process, from the receipt of the raw material, painting/lamination, service execution, shipping to after-sales.
As a member of the NCCA ( National Coil Coating Association ), the test/trial parameters, as well as the equipment used in our laboratories, meet the requirements of the ASTM (American Society for Testing Materials) – entities that promote technological exchange between several related international companies to the coil coating painting system.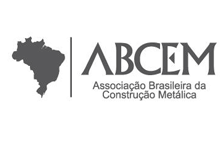 Quality Policy: TEKNO is committed to providing products and services that satisfy the applicable requirements of interested parties, seeking to update and continuously improve its processes, quality management system and environment.
OUR LABORATORIES
Tekno Kroma laboratories have state-of-the-art equipment and advanced resources for analysis and testing that follow the NCCA (National Coil Coating Association) and ASTM (American Society for Testing Materials) standards, dedicated exclusively to the development of projects, whether internal or in partnership with customers and suppliers.     
CONTINUOUS IMPROVEMENT
The company also develops and implements programs and processes that are opportunities to continue improving:
MES - Manufacturing Execution System
Automation of the management of production activities, establishing a direct link between planning and the shop floor. The MES system generates accurate, real-time information that promotes the optimization of all stages of production, from the issuing of an order to the shipment of finished products.
Online Monitoring of Process Lines
Through Business Intelligence (BI) software, we manage and monitor the productivity of our machines online (production pace, stops, refuse, performance and efficiency), supporting lean manufacturing, continuous improvement, reduction of lead-times, inventory, setups ensuring the reliability of the final product and compliance with standards.   
Innovation and Development of New Applications for the Tekno Kroma Product
Through our Sales, R&D and Marketing team, we identify new needs of our customers and opportunities for innovation in new market segments, developing solutions in high-quality pre-painted steel to meet demands.
Supplier Requirements Manual - Tekno Group
In order to guarantee the improvement in the processes and the reliability that involve the products and services acquired, the Tekno Group has been continuously improving the relationship with its supply chain. The implementation of the Requirements Manual for suppliers, should be used by the entire chain of suppliers, as a guide to meet the performance standards specified for our products and services.
5S Program
Our goal is to seek improvement in the management of all processes, whether in manufacturing, service or personnel, educating and motivating our employees, improving and maintaining self-discipline, to combat losses and waste in general, helping with reorganization, facilitating the disposal of obsolete items, identifying and standardizing, in order to locate items without wasting time and improving the quality of life for everyone in the work and family environment.